The activities in the area are diverse and varied :

Like the great outdoors in summer
Mountain / campaign: Hiking, biking, horse-drawn carriage, 4x4, gondola, Bicycle Rental, inline skates (rollerblades), golf, mini golf, Mont Tremblant National Park, visit bison, horse riding.
Boating: Beach club and tennis, water sports, boat trips on the lake, port captain, fishing, canoeing.
Thrills: Seaplane tours, paintball, climbing, karting, luge racing, rafting.

Like the great outdoors in winter
Skiing, snowboarding, cross country skiing, dog sled rides, snow motorcycle, snow tubing, tubes, skating, park, hiking, snowshoeing, fishing white.
We are at your disposal to organize your activities.


You want to relax


Spas, saunas, massage, cinema, shops, concerts, market, pool / baths, art galleries (the station gallery Soutana), museums, chapels.


During your stay give yourself a moment of peace, calm and well-being.
In the privacy of your room receive quality service, professional and friendly massage therapy.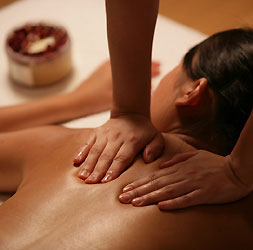 Marjolaine M Henri Massagetherapy
Swedish and intuitive approach addressing the joints, muscles and skin in order to relax, unwind and regenerate the physical and emotional body.

Book now, for you or a loved one, a place to heaven where the well-being awaits you!

* Gift Certificates and insurance receipts available.

We are at your disposal for further information.

Event
1er of july : National Holiday