The activities in the area are diverse and varied :

You like outside activities in summer
Montain / country :
Hike, bicycle, barouche, with 4x4, cable-car, bicycle for hiring, rollers, golf, miniature golf, national park, riding.

Nautisme :
Bbeach, water-skiing, cruising on the lake, fishing, canoe.

Big thrills :
Seaplane, paintball, climbing, karting, sled, racing car, rafting.

You like outside activities in winter
Skiing, fun board, cross country skiing, skating, walking, with snow shoes, skidoo, fishing, dog sledging.
we are at your disposal if you need help in organizing your activities.


You want to relax


Jacuzzi, sauna, massage, cinema, shopping, concerts, art galery, museum, church.


During your stay …
Give yourself a peaceful interval and wellbeing in the privacy of your room.
Get a quality massagetherapy given by a professional certified therapist, respectful and calm.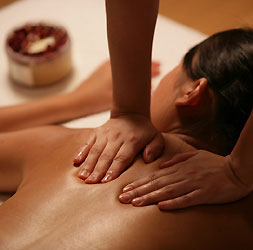 Marjolaine M Henri Massagetherapy
Intuitive and Swedish approach targeting joints, muscles and skin to limber-up, relax and regenerate the physical and emotional part of the body.

Make your reservation now,
For you or the loved ones, a seventh sky place where's wellbeing waiting

*Gifts Certificates and Insurance receipts available

Fell free to contact us for more information.

Event
1er of july : National Holiday